As it turned out, taking a break here was helpful, and not just for avoiding heatstroke. Some issues were going on in my work world, which needed attention so a day at "my" desk was timely.
The accommodation was room only, so I headed into the town to get breakfast. It was already on the warm side for me by 8am. After visiting a local café, I headed a mini supermarket to stock up for the day. I always forget something when I come away and this time it was tea bags. With a full day indoors ahead of me I decided that buying a box was justified. I also bought bread, ham, cheese, milk and and some fruit.
I didn't set foot outside again until almost 7pm.
Lucca is a walled city, or to be precise it is mostly surrounded by a huge grass bank. I headed for the nearest point and set off around it. It is a well-used recreational route and at such a hot time it is ideally located being both well shaded by trees and high up, so breezy. The views from the wall are lovely, looking both in and out.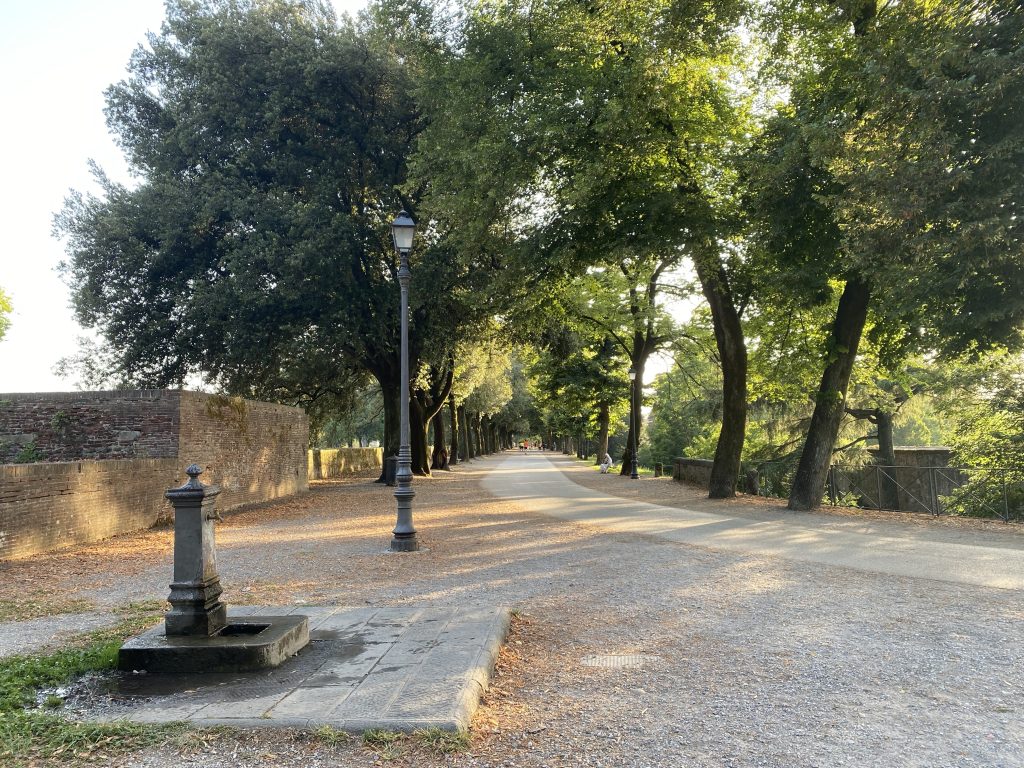 I was very happy to find that there are water taps every few hundred yards. I had a bottle of water with me, but running my hands under the water was very welcome, with the temperature still well over 30°C. They were dry within 2 or 3 minutes, even without shaking them, which illustrates just how warm it still was.
Having walked about half way around I decided to deviate down a street that was noticeably busier than the others. I'd not been consulting a map (I often like to just wander) and soon realised that it took me to the Piazza dell'Anfiteatro. This was very much busier than the night before, with early evening diners, and also a couple of buskers.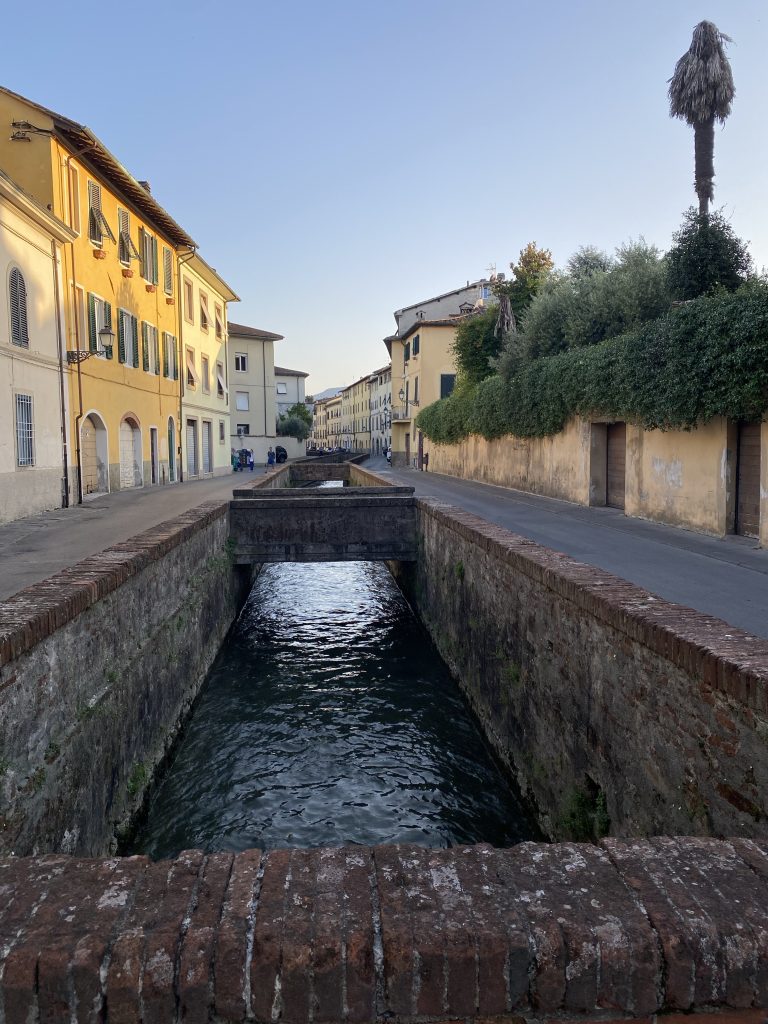 I wandered back to the wall, a little further along and continued my way around. The sun was setting now and the colour of the town was lovely.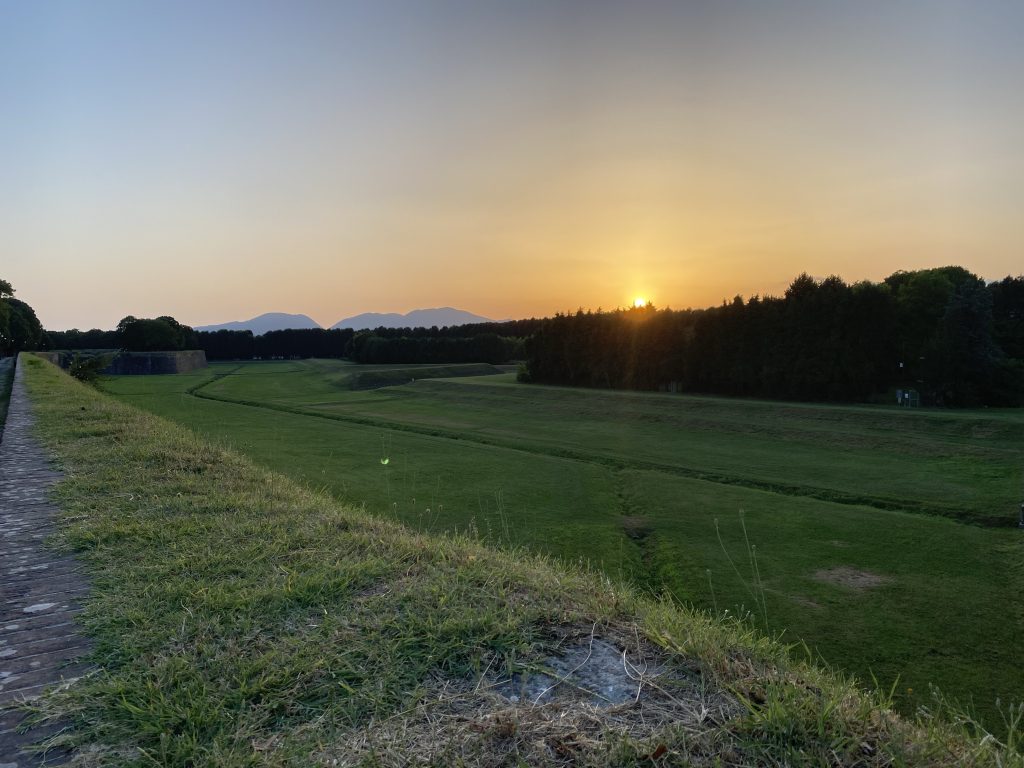 Stepping down from the walls again, I walked through more lovely streets, ending up back in the square where the concert had taken place the night before. The barriers and seats had gone, but everything else was left where it had been, with no obvious sign of security or other supervision. I guess it is not a place where people feel the need to be mischievous or destructive. What a lovely thought.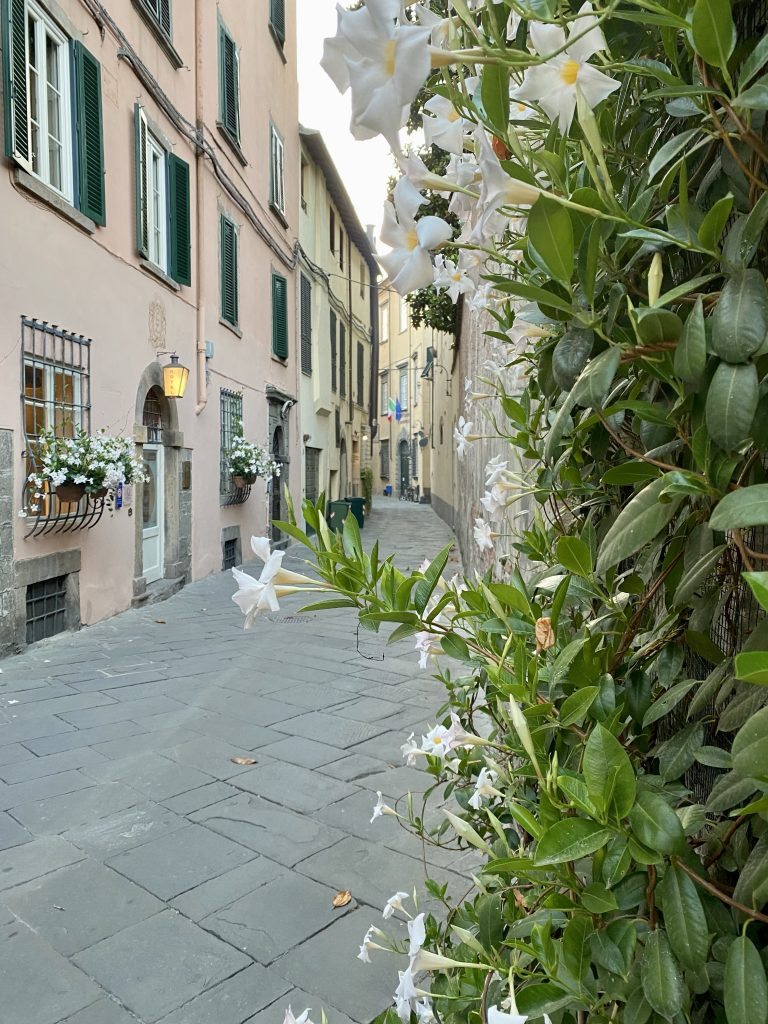 One of the fun things about mobile technology is that it lets you make video calls while you're out and about. I spent 15 minutes or so wandering the streets while sharing and chatting about what we were looking at with my sister, back in England, which was rather fun.
Just before we said goodnight, I spotted a café that was serving food that was a little different to all the others I'd seen. I was, to be honest, ready for a change so gave it a go. I ended up with very thinly sliced beef, roast potatoes and a gorgeous aubergine-based side dish, which rounded it off perfectly.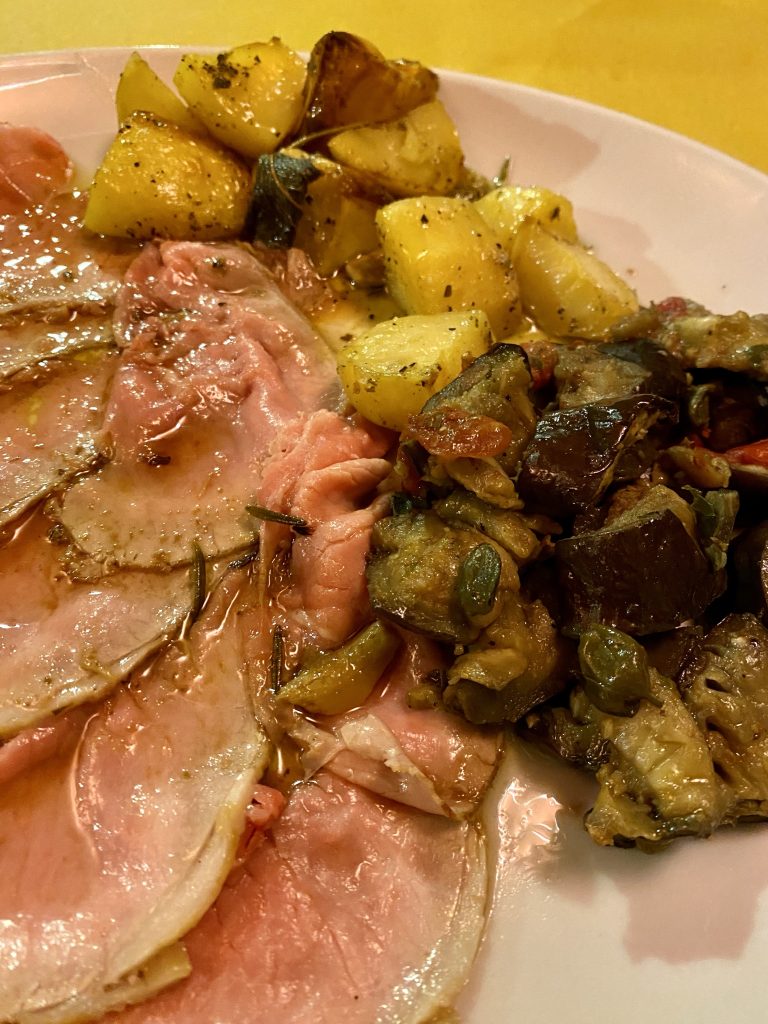 Interestingly the reviews online are quite variable, but for me it was spot on; best food of the week, by a distance.
I could really get used to this place.